Graduate of Princeton University and Tufts Dental School. He practices service oriented dentistry and participates in programs such as Donated Dental Service (DDS), Give Kids A Smile (GKAS), and Mission Of Mercy (MOM) dental clinics
Rebecca graduated from University of New England 2017.Takes great pride in serving the community, collaborating with other medical disciplines as necessary, and empowering patients to improve their oral and overall health.
Read More
He was born and raised in Lindon, Utah where he grew up farming with his family. He received his B.S. in Biology and Spanish from Utah Valley University and served as a mentor and tutor for international students with the Golden Gate Foundation.
Prior to studying dentistry, he taught high school Spanish. During dental school, he joined a volunteer group called Ayuda International and had the opportunity to travel to Panama, Costa Rica and Nicaragua during separate humanitarian dental clinics. He enjoys Latin-American culture and takes great joy in working with all under served populations. In his spare time, he enjoys fly-fishing, camping, hunting, cooking, playing guitar and spending time with his wife, Natalie. Dr. Whiteley is a general dentist trained in restorative and cosmetic dentistry, endodontics, oral surgery, fixed and removable prosthodontics
Tina Thometz
Front Office specialist
Tina has been with Elite Dental Center since 2017. She welcomes our patients with a smile and assists them with their scheduling needs. Her kind and friendly personality puts our patients at ease.
Welcomes our patients into our office with a warm smile.
Tobie Poeschl
Registered Dental Hygenist
Tobie has worked at Elite Dental Center since 2015. She has been a dental hygienist for 18 years and takes pride in serving our patients.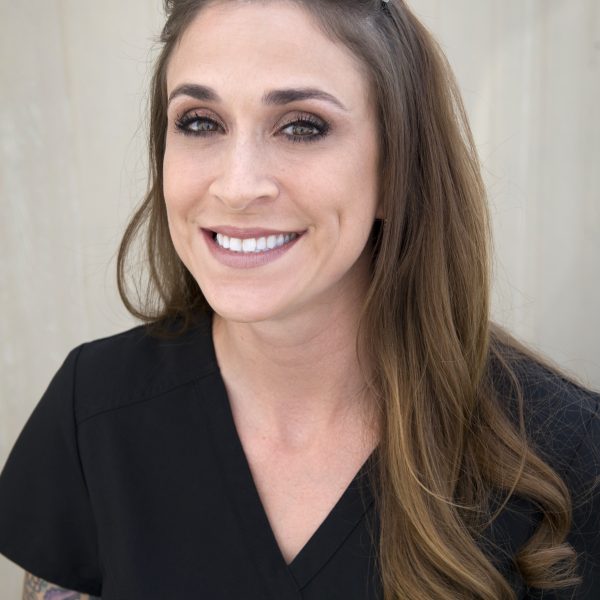 Terra Ott
Lead Dental Assistant
Terra has been with Elite Dental Center since 2004. She has 15 years experience with general dentistry and denture care. She is well versed in all phases of denture related services. Terra is a graduate of St George Dental Careers located in St. George, Utah.
Mandy Hadfield
Dental Assistant
Tesah Stewart
Dental Assistant
Justin Heupel
Denture Lab Technician
Justin has been with Elite Dental Center since 2003. He has over 18 years experience in the denture lab, specializing in the fabrication of dentures.